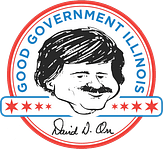 Dear Members of the City Council,
As you know, Chicago is facing an extraordinary emergency with COVID-19. Mayor Lori Lightfoot is asking for, and frankly requires, emergency powers to procure the necessary PPE for our front-line workers and life-saving equipment for those stricken with this virus.
These are not ordinary times. As lawmakers know, the normal contracting process can be slow, and we risk losing valuable time in securing materials that could save lives.
To make matters worse, the Trump Administration is actively competing against states and localities for these critical supplies, and so we must remove any roadblocks that limit the speed at which we can secure acquisitions to save lives.
We believe emergency powers for the Mayor are essential, as long as there are protections. The ordinance provides those protections, including 1) regular updates to the City Council, 2) a limit on dollar amounts, and 3) a termination date of June 30, 2020. It is important that this extraordinary step be taken by legislative action, with the advice and consent of the City Council.
Thank you for your consideration.
Former Aldermen
Dick Simpson
David Orr